Set of knives Tojiro DP F-311 Santoku & Tojiro DP F-313 Petty. VG-10 stainless steel. Japan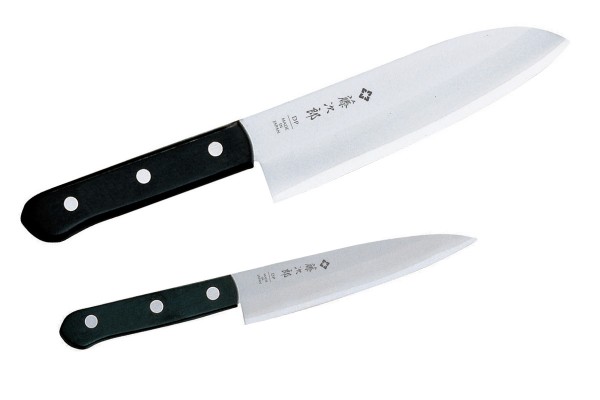 Discounts for regular customers
All registered users who made a purchase in our store become members of the loyalty program. Also, you can receive an e-mail newsletter with our special offers and promotions, as well as information on new arrivals and company news.
The pair of kitchen knives from proven VG 10 stainless steel
Includes:
Santoku — Tojiro DP Santoku 170 mm
Utility knife — Tojiro DP Petit knife 135 mm
For exploring japanese knives, this kit is best suited.
Most basic kitchen tasks are easily solved with the help of Santoku and Petty.
Blades of three-layered steel, hardened to 60 HRC for a long time do not require re-sharpening.
Light weight and thin cutting edge is excellent performance, and bright packaging makes this wonderful deuce a wonderful gift.