Set of knives Kanetsugu 5003 Santoku & Kanetsugu 5001 Petty. Stainless steel. Japan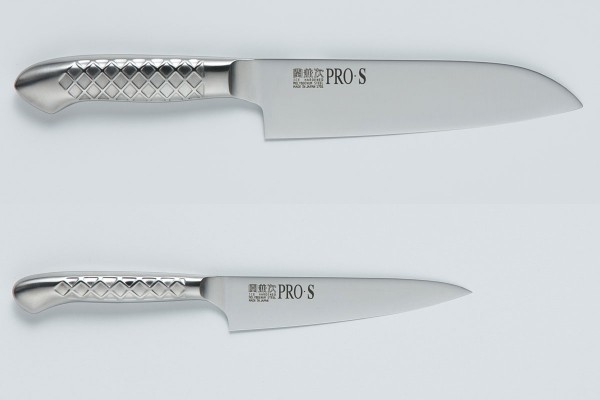 Discounts for regular customers
All registered users who made a purchase in our store become members of the loyalty program. Also, you can receive an e-mail newsletter with our special offers and promotions, as well as information on new arrivals and company news.


Balanced cook knife pair from an average and auxiliary knife
Includes:
Santoku Kanetsugu PRO-S 5003 — 170 mm
The knife set is designed for most everyday kitchen tasks.
Perfect as a base for home cooking.
Can serve as the basis for a professional kit, which can be supplemented with a Gyuto knife and other models as needed.