Tojiro F-441 — Ceramic sharpening angle holder, Japan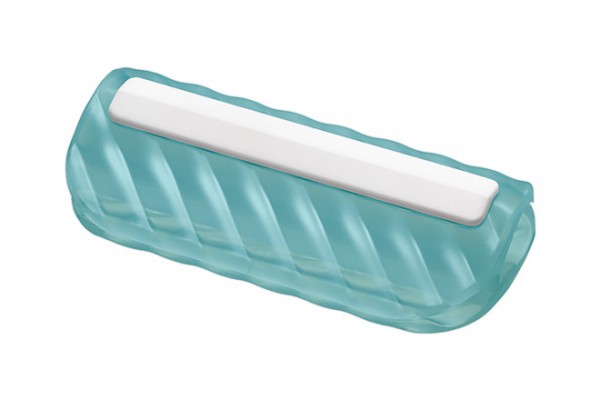 Discounts for regular customers
All registered users who made a purchase in our store become members of the loyalty program. Also, you can receive an e-mail newsletter with our special offers and promotions, as well as information on new arrivals and company news.
Special "crutch" for sharpening on water stones.
* * * * * * * *
Device for maintaining a constant angle when sharpening on water stones.
Strong plastic "crutch" with durable ceramic inserts.
Will help acquire the initial skill of manual sharpening.
It has two positions, for larger and smaller blades.
Made in Japan.
Material: plastic, ceramic.
Specifications of a whetstone:
Manufacturer:
© TOJIRO / Fujitora Industry
Serie:
Tojiro Whetstone Accessories
Country of origin:
Japan
Abrasive material:
Ceramic insert for long service life
Purpose:
Angle keeper for sharpening. Two sides
Specifications of an accessory:
Dimensions:
80 x 35 mm
Until end of July — Free shipping by Nova Poshta orders over 500 UAH 👍
All buyers who bought two or more knives, will get a gift 🎁 and free delivery by Ukraine
Views: 1150
Tojiro
Product Code:

Tojiro F-441

Availability:

In Stock
490.00 UAH
Ex Tax: 490.00 UAH
Get 9% off Discount until July 31
To get discount, use coupon — July -9%