Tojiro F-471 — Professional ceramic whetstone # 400, 245x75x50mm, Japan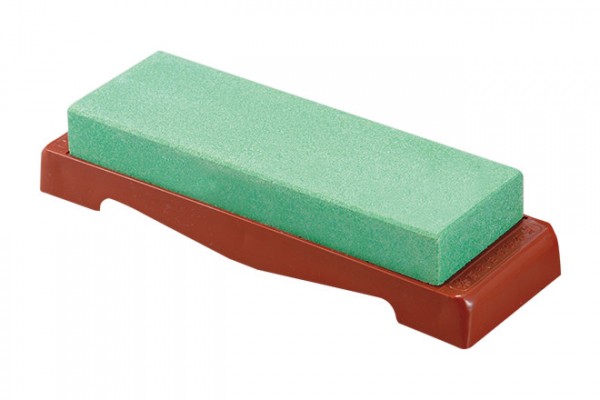 Discounts for regular customers
All registered users who made a purchase in our store become members of the loyalty program. Also, you can receive an e-mail newsletter with our special offers and promotions, as well as information on new arrivals and company news.
Professional grinding brick.
* * * * * * * *
The coarsest ceramic grinding stone.
With it, you can make repairs and the formation of the cutting edge.
Exceptional wear resistance and excellent surface finish.
The durability margin is designed for years of professional use.
On such a stone, before it is fully developed, you can repair and sharpen thousands of knives.
Specifications of a whetstone:
Manufacturer:
© TOJIRO / Fujitora Industry
Serie:
Whetstones for Professionals
Country of origin:
Japan
Grain:
# 400
Abrasive material:
(WA) White Aluminium oxide
Linkage:
Inorganic multicomponent ceramics with magnesia inclusions, with faintly water adsorbtion
Purpose:
Repair and formation of the cutting edge. Other work related to large metal removal
Dimensions:
Length: 210 mm, width: 70 mm, height: 25 mm (210 x 70 x 25 mm)
Weight:
1100 g
Base stand:
Strong platform fixed with waterproof glue. Size with platform: L 265 x W 80 x H 43 mm