Tojiro F-472 — Professional ceramic whetstone # 1000, 245x75x50 mm, Japan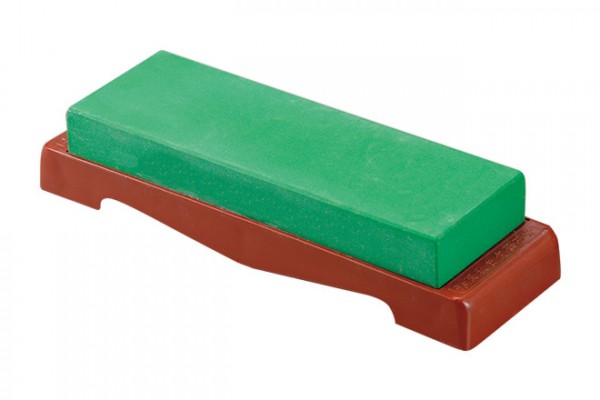 Discounts for regular customers
All registered users who made a purchase in our store become members of the loyalty program. Also, you can receive an e-mail newsletter with our special offers and promotions, as well as information on new arrivals and company news.
Professional grinding bar.
* * * * * * * *
Grinding stone of medium grain, suitable as ideal.
Working with the F-472 gives a good everyday result, in many cases the sufficient.
If there is a need to save money while obtaining a normal sharpening, and most importantly a huge working resource,
for example, for a professional kitchen, such a choice is unparalleled in terms of price-quality ratio.
Exceptional wear resistance and excellent surface finish.
The durability margin is designed for years of professional use.
On such a stone, before it is fully spent, you can sharpen thousands of knives.
Specifications of a whetstone:
Manufacturer:
© TOJIRO / Fujitora Industry
Serie:
Whetstones for Professionals
Country of origin:
Japan
Grain:
# 1000
Abrasive material:
(WA) White Aluminium oxide
Linkage:
Inorganic multicomponent ceramics with magnesia inclusions, with faintly water adsorbtion
Purpose:
Maintain normal household sharpness. Removing cutting edge formation traces. Polishing preparation
Dimensions:
Length: 210 mm, width: 70 mm, height: 25 mm (210 x 70 x 25 mm)
Weight:
1100 g
Base stand:
Strong platform fixed with waterproof glue. Size with platform: L 265 x W 80 x H 43 mm