Set of knives Kanetsugu 1012 Chef's knife & 1016 Petty. Stainless steel. Made in Japan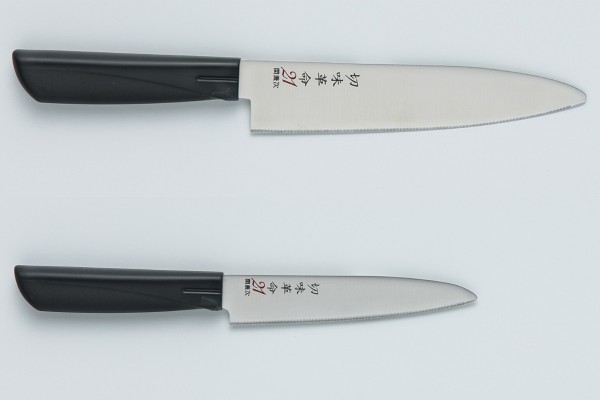 Discounts for regular customers
All registered users who made a purchase in our store become members of the loyalty program. Also, you can receive an e-mail newsletter with our special offers and promotions, as well as information on new arrivals and company news.
Inexpensive combination of main and auxiliary kitchen knives
Includes:
The main purpose, a basic kitchen tasks in home kitchen.
Shape of tip is intentionally rounded, for increased safety when used, for example, by kids or elderly.
Suitable for formation of correct culture of handling sharp items of children and adolescents.
The cutting edge is made according to the technology that contributes to a longer preservation of sharpness.