Tojiro F-421 — Leveling bar for whetstones # 60, Japan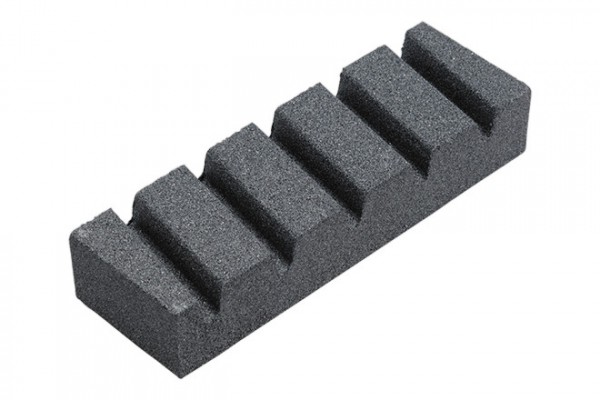 Discounts for regular customers
All registered users who made a purchase in our store become members of the loyalty program. Also, you can receive an e-mail newsletter with our special offers and promotions, as well as information on new arrivals and company news.
For preliminary smoothing of a working surface and preparation for sharpening works.
* * * * * * * *
Before sharpening, a new abrasive is required to be prepared.
This will require a special tool with which the angular chamfers are removed and the plane is proactively aligned.
Such a procedure is made a rule with a very coarse grain.
After grinding, the leveled block is washed to remove large particles.
An indispensable thing, in a good set of grinder.
Without it, competent processing and editing of Japanese water stones is impossible.
Specifications of a whetstone:
Manufacturer:
© TOJIRO / Fujitora Industry
Serie:
Tojiro Whetstone Accessories
Country of origin:
Japan
Grain:
# 60
Abrasive material:
(C) Silicon carbide
Linkage:
Inorganic silicate, includes mineral fillers that regulate the physicomechanical and operational properties
Purpose:
Leveling the surface of the whetstone, and smoothing the side chamfers to prepare for sharpening
Dimensions:
Length: 170 mm, width: 55 mm, height: 30 mm (170 x 55 x 30 mm)
Weight:
600 g
Base stand:
Not need
Free Shipping 👍
All buyers who bought two or more knives, will get a gift 🎁 and free delivery by Ukraine
Views: 1014
Tojiro
Product Code:

Tojiro F-421

Availability:

In Stock
1,080.00 UAH
Ex Tax: 1,080.00 UAH