Tojiro F-454 — Pofessional finishing whetstone # 4000, 265x80x40 mm, Japan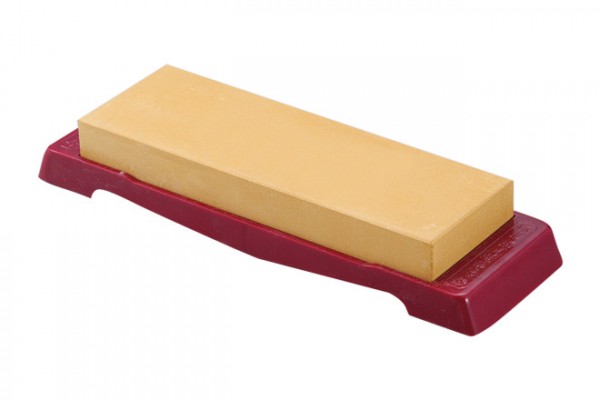 Discounts for regular customers
All registered users who made a purchase in our store become members of the loyalty program. Also, you can receive an e-mail newsletter with our special offers and promotions, as well as information on new arrivals and company news.
Professional stone for finishing.
* * * * * * * *
The polishing of the cutting edge that requires good skill also requires a high-quality working tool.
On how smoothly and completely removed scratches from larger grains, depends on the resistance of the river. to.
The finish in # 4000 will allow to achieve a mirror shine of a edge. on stainless blades and carbon steel knives.
The most sought after abrasive, in the final stage.
Since the final stage does not require a large number of passes, this stone is relatively thin.
Its service life will be several times longer than repair stone with coarser grain.
Specifications of a whetstone:
Manufacturer:
© TOJIRO / Fujitora Industry
Serie:
Whetstones for Professionals
Country of origin:
Japan
Grain:
# 4000
Abrasive material:
(WA) White Aluminium oxide
Linkage:
Organic, with faintly water adsorbtion. Includes mineral fillers that regulate the physicomechanical and operational properties
Purpose:
# 4000 finish edge-to-mirror finish
Dimensions:
Length: 210 mm, width: 69 mm, height: 22 mm (210 x 69 x 22 mm)
Weight:
908 g
Base stand:
Fixed platform. Size with platform: L 265 x W 80 x H 43 mm