Tojiro F-461, Board with a strip of genuine leather, shop | Zalizko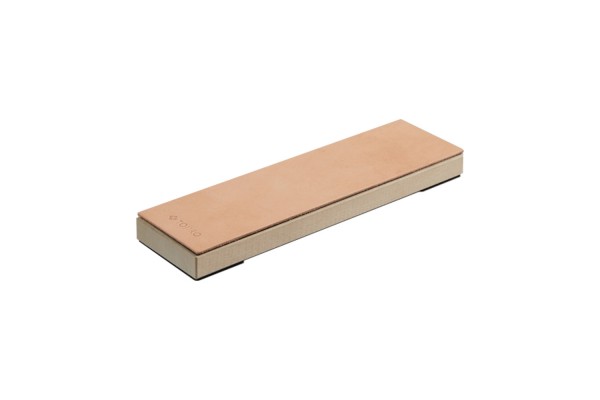 Discounts for regular customers
All registered users who made a purchase in our store become members of the loyalty program. Also, you can receive an e-mail newsletter with our special offers and promotions, as well as information on new arrivals and company news.
Registration form:
* * * * * * * *
For editing and deburring, you can use various tools.
Japanese whetstones, ceramic sharpening rod, sometimes even the back of china (this way we really do not recommend) or a board with strip of leather.
When the knife does not require sharpening, and the cutting edge is just slightly bent, it can be straightened.
You can apply abrasive paste to surface, which will make the interaction more effective.
The main thing here is skill and understanding of the process.
Move the blade evenly enough to achieve the expected result.
With this device, you can fix edge of knives that do not need sharpening, and are in good condition.
Then it is possible, in several movements, to return the blade to the opportunity to confidently shave hair and easily pass the "paper test".